Our prototyping team is pleased to introduce the Popp-O-Mat prototype!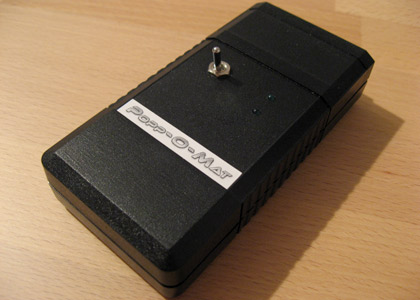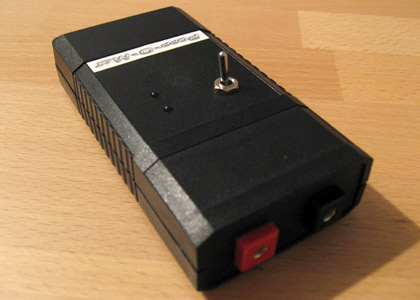 This great electronic device is very easy to use. The two (red and black) connectors on the top are for connectig the electrodes to the human body. After powering up the Popp-O-Mat by switching on the ON/OFF switch, it generates electrical pulses on the electrodes.
The two blue indicator LED's show that the Popp-O-Mat is working.
Comments Off

on First Popp-O-Mat prototype is ready and working!