Maybe you know these nasty girls on kinky fetish parties. First they drink and have sex all the time without any breaks. But later, after a few fucks, they have to pee and disappear to the toilet. If the toilet is dirty or full of ladies, some even go outdoors to piss onto the ground. As you can see, we have some photos of such ground pissing girls. One is a very fuckable brunette with a tight body. The other features big hanging tits and long blonde hair. Both of them took off their slip already and are ready to let the urine flow out.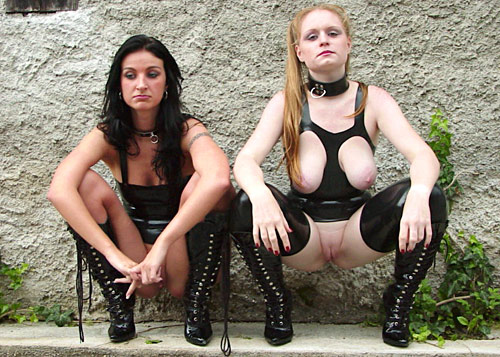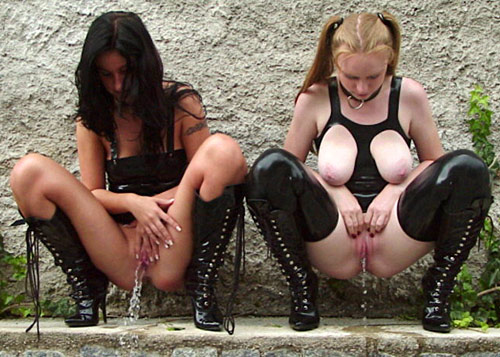 Whoa, these are some very nice, pissing girls, aren't they? In our amazing and huge POPP-O-MAT MEMBERS AREA you can find a lot more of our girls and also many more who also love to piss in front of a camera.
Want something more for nothing? FREE EROTIC PHOTO WITH TWO HOT KISSING LATEX FETISH GIRLS WHO JUST PISSED ONTO THE GROUND FOR DOWNLOAD.
PLEASE SIGN UP HERE NOW to get immediate and unlimited access to our whole video and photo gallery system containing all stuff from all niches for watching and download to your PC, also for future use.
If you want to wank and fuck all our girls in your fantasy into all their holes and fill them up with your sperm, SIGN UP HERE NOW and be ready to take them all.