If you have an outdoor bathtub you should invite some lesbians for taking a bath in it. Ah, maybe you don't know any hot lesbians; in this case you should have a look to our girls Iris and Paige! You can see them below on the two preview photos. Wow, isn't it a great view and perfect to start some fantasies and take your cock into your hand and begin to wank?
Of course you need to see more to wank and finally squirt out your sticky cum all over your computer desk. You can find the complete photo set with our hot, outdoor bathing lesbians Iris and Paige now in our amazing and very unique POPP-O-MAT MEMBERS AREA.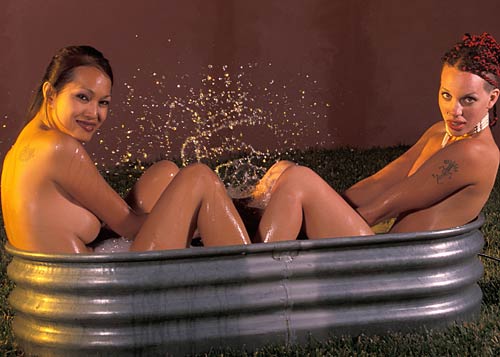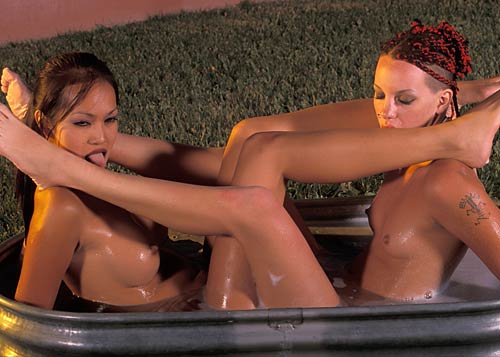 GET A MEMBER HERE in no time and begin to explore our state of the art, fully thumbnailed online gallery system containing countless photo sets like this one with Iris and Paige and also a lot of great porn movies for both, online watching and download!
To check our stunning quality, check this FREE EROTIC PHOTO WITH HOT LESBIANS IRIS AND PAIGE TAKING A BATH IN AN OUTDOOR BATHTUB FOR DOWNLOAD.
Yeah, now it's time to jack off and rub your dick! SIGN UP HERE NOW to get immediate and full access and you'll be ready to fuck our lesbians Iris and Paige in your dirty fantasy very hard and squirt your cum all over their perfect, naked bodies.