Some girls like it if a strong guy commands them what to do. Well, they don't just like it, they need it to get horny as hell. Today, our hot blonde lady Alicia gets chained and forced to ride a large Sybian fucking machine all night long.
Old bastard Leonard is this guy who forces blonde Alicia to do bad things and she loves it and gets horny very fast. Look at her hard nipples to prove by yourself.
You can see the complete photo story with Alicia and old bastard Leonard in our amazing POPP-O-MAT MEMBERS AREA now and look at all full sized photos to see every detail of Alicia's sexy body.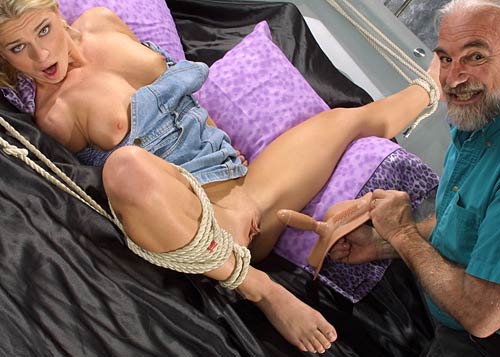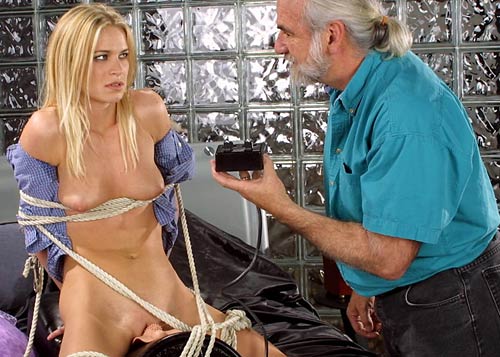 If what you see is porn stuff that makes you horny and you want to wank while watching it, PLEASE REGISTER HERE to get a login immediately to enter our fully thumbnailed online gallery system. You'll be able wo watch anything online and also download it to your computer or mobile device for future use.
You don't think we have great quality content?
Prove by yourself and suck down this FREE PORN PHOTO OF OLD BASTARD LEONARD WHO FORCES BLONDE ALICIA TO LICK THE CONTROLLER OF A SYBIAN FUCKING MACHINE.
Now it's time to wank all day and night long! SIGN UP HERE and you'll be ready to fuck all our hot girls and shemales in your dirty fantasy.