Today on Popp-O-Mat you can see hot hardcore porn action with a straight asian teen couple in the kitchen. First, boy Aeon licks the shaved pussy of teen girl Almond. She is so hot and horny, her pussy is wet like a waterfall in the monsoon season. She has long black hair, a sexy face, small tits and a hot slim body. After a while of pussy licking, the girl goes down to the floor and boy Aeon takes her hard in the doggy style sex position from behind. While the whole fuck, Almond just wears her black boots.
In our amazing POPP-O-MAT MEMBERS AREA you can see the full story with many additional sex positions in the kitchen with our horny asian teen couple Almond and Aeon.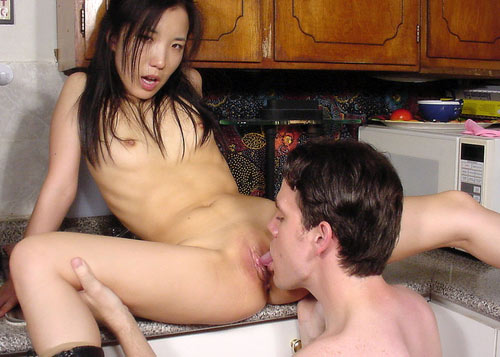 PLEASE SIGN UP HERE NOW to get instant, full and unlimited access to all our filthy porn movies and the erotic photo series in full length and high resolution. You'll be able to watch anything online in our fully thumbnailed online gallery system and download it to your PC for future use as well.
The first photo is for nothing but watermarked: FREE PHOTO WITH HORNY ASIAN TEEN COUPLE HAVING HARD DOGGY STYLE SEX IN THE KITCHEN FOR DOWNLOAD.
Take out your penis out of your trousers to masturbate now. In your dirty fantasy you can lick and fuck all our nasty and hot girls while watching them. SIGN UP HERE NOW for the ultimate sex experience in front of your PC at home or in a break at work.